Javascript is currently disabled. This site requires Javascript to function correctly. Please enable Javascript in your browser!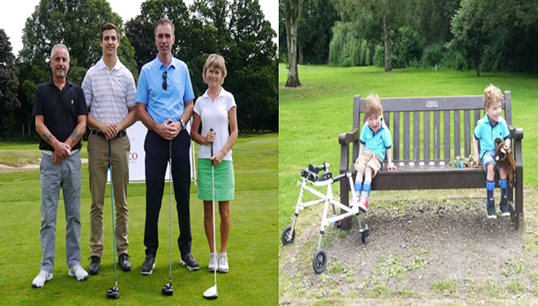 Abaco Golf Day Raises Money For Warner Bros
Abaco are delighted to announce that our successful charity golf event raised £8,400.
The money raised went towards the Warner Brothers Wish to Walk campaign. On Friday 5th August Abaco held a charity golf event at Rothley Park Golf Club in a bid to help contribute towards £100,000 which is needed to help two young twin boys with cerebral palsy have a procedure that could enable them to walk independently for the first time.
In fantastic weather, golfers took to Rothley Park for an enjoyable round of that that included the opportunity to win a brand new Audi A3 for a successful hole-in-one - although to the relief of sponsor Angel Risk Management this did not happen! The winning team for the event were Montreux Marketing, with players Dan Danaher, Chris Stafford, Joe Mulligan and Michael Mulligan.
The golf was followed by an evening meal and auction and Abaco would like to take the opportunity to thank all contributors who helped raise a fantastic £8,400. William and Arthur joined us for part of the afternoon and their usual happy faces cheered everybody they met.
For more information on William and Arthur, or to donate towards their cause please click the link below:
http://www.warnerbroswishtowalk.co.uk/
The Abaco Team