Javascript is currently disabled. This site requires Javascript to function correctly. Please enable Javascript in your browser!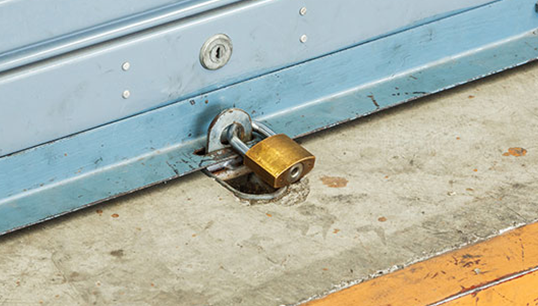 Protect Your Premises This Winter
Protect your premises from common causes of damage this winter.
With winter fast approaching insurers prepare for the annual onslaught of cold-weather property damage claims. In order to minimise potential disruption this winter the Abaco Team have compiled a list of the most common winter claims with tips on how to protect your premises against them.
1. Check the Piping
Burst pipes can cause significant damage to stock, ceilings, floors and electrical equipment. With the winter months approaching, now is a good time for business to take measures to reduce to risk of pipes bursting. Water pipes that are liable to freezing should be lagged and you should regularly check that the condition of the insulation is intact. A useful insulation thickness spreadsheet calculation tool can be found on the Water Regulations Advisory Scheme website www.wras.co.uk. It is also a good idea to locate the water supply stop cock so in the event of a burst pipe you can quickly turn off the water supply. Damage caused by burst pipes can be expensive and is often not covered by an insurance policy.
2. Consider Security
Commercial property is often left empty over the festive period and this poses obvious security risks. It is important to recognise that your property is at heightened risk over this period and that the property is suitably secured. Check all entry points have sufficient security locks and that your alarm is in good working order. Where possible, remove any particularly sensitive material to a location that is occupied over the festive period for added piece of mind.
3. Keep Staff Informed
Many people spend the festive season away from home, but the risks to your business still exist. Your staff are your most important asset and this is particularly true when it comes to helping you secure your business. If you are away while the business is still open, make sure they have all the information they need - access codes, keys, contact numbers etc. In the event a staff member is the last to lock up over the festive period, make sure they follow a pre-agreed lock-up procedure and don't leave the business vulnerable.
4. Remember to Set the Heating
It is likely the premises will be empty for a few days over the festive and New Year period. During this time make sure the heating comes on at a low setting and at regular intervals. If your boiler has a frost setting, activate it. This will ensure no damage is caused by freezing temperatures, such as bursting pipes, and that the premises are not too cold when you return!
5. Check your insurance!
Finally, make sure that you understand the terms of your insurance policy. Remember that there may be exclusions concerning the number of days that the premises can be empty. Similary, remember that you may need to carry out maintenance and checks for your policy to remain valid. Make sure that you read your policy documents and, if you are in any doubt, contact your insurance broker.
For further information on how protected you are this winter, contact us here.
The Abaco Team