Javascript is currently disabled. This site requires Javascript to function correctly. Please enable Javascript in your browser!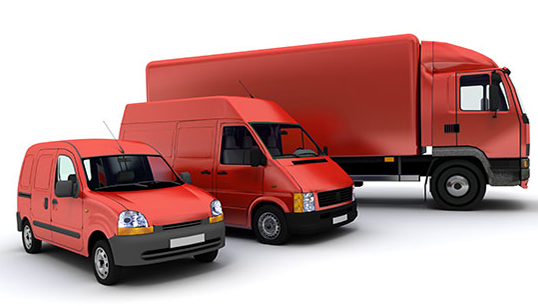 Maintaining Your Commercial Fleet
Maintain your commercial fleet to a high standard to lower your insurance cost
According to recent data from the RAC, Light Commercial Vehicles (LCV) registrations have increased 30% in the past ten years. This large increase means that LCVs now account for one in ten vehicles on British roads today, with the average age being 10 years old.
Why This Affects You
With LCVs subject to demanding usage it is imperative operators carry out simple checks and processes that can seriously reduce the risk of accident or fines - and help keep your insurance costs down!
Regular Fleet Inspection
Performing regular checks and repairs on your vehicles helps keep your driver and other road users safe, but can have financial benefits for you too. Proactively carrying out risk management solutions can contribute to extending the vehicle's life expetancy and suffering fewer vehicle failures can, in the long run, lower insurance premiums for the fleet.
Implement daily walk around checks, recording any defects on vehicles
Fix major defects as a matter of urgency
Keep a log of van repairs
Maintain Your Vehicles
Failing to follow the minimum guidelines set out by LCV manufacturers regarding vehicle maintainance can severely affect vehicle performance and safety - and could ultimately affect the cost of your insurance. Ensuring the minimum servicing requirements are met and vehicle damage is repaired can prevent premature breakdowns or potential accidents.
Maintain vehicle to at least the manufacturer's minimum standard of servicing
Use accredited engineers to check safety critical components, such as brakes
Keep vehicle insurance, tax and MOT up to date
Keep Records
The effect of this is two-fold: it can dramatically decrease the time and stress involved in processing a potential claim, and detailed record keeping that demonstrates the fleet is maintained to a high standard can allow a good Broker to leverage a lower premium for the fleet.
Maintenance
Servicing
Insurance Records
Did you know?
Fitting a 70mph limiter on vehicles used on the motorway can have the effect of reducing fuel consumption by as much as 25% when compared to driving at 80mph.
If you would like to speak to a fleet insurance specialist on how you may reduce your commercial fleet premium contact us here, or alternatively contact our fleet manager This email address is being protected from spambots. You need JavaScript enabled to view it..
The Abaco Team