Javascript is currently disabled. This site requires Javascript to function correctly. Please enable Javascript in your browser!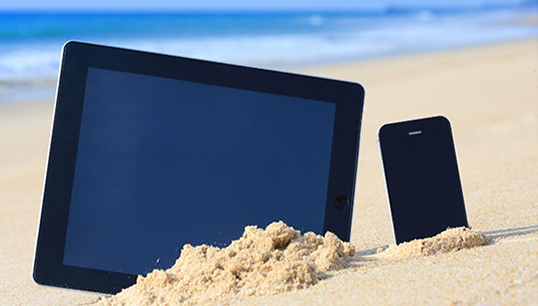 Cyber Safety: Public Wifi Safety Tips
Learn how you may protect your business and property against public Wifi associated risks.
The topic of cyber security and cyber risks are increasingly discussed in many sectors. However, although commercial data breaches are considered and often well protected against, the risks associated with connecting to public Wifi outside the firewall of the office or home are often overlooked.
Wifi enabled devices are often left with their connectivity settings left on, allowing connectivity at home and at work, but many people forget to turn off automatic connectivity settings when travelling in public. Although not judged as an immediate threat, cyber criminals are increasingly turning to public Wifi as a means of infiltrating and attacking secure devices.
Public Wifi may appear as a saving grace when data allowance is running low or network signal is poor, but available networks often offer minimal device security and may be entirely false networks designed to capture secure information. Following these simple tips can effectively aid in protecting and minimising risks whilst using public Wifi:
Beware of Faux Wifi Networks
This is less daunting than it may first appear. When connecting to a Wifi network it is important to check the network name, as hackers use closely resembling names to mimic genuine Wifi connections. Always ensure you are connecting to the correct network name such as:
Starbucks-Wi-Fi-Public
Starbuck-Wi-Fi-Public
Use a firewall
This small step can provide protection from unauthorised access. Switching on your system's firewall can aid in protecting your devices:
For windows: Control Panel > System and Security > Windows Firewall
For Mac: System Preferences > Security and Privacy > Firewall
Turn sharing off
Although file sharing is often switched on whilst connected to your home network, to share files with other devices, wireless printers or other tasks, this function should be switched off at all other times by following the steps below:
Windows: Control Panel > Network and Sharing Centre > Change Advanced Sharing Settings
Mac: System Preferences > Sharing > Untick 'File Sharing' box
Consider a VPN
Virtual Private Networks (VPN) are designed to allow a user to browse in a private sphere as data passing through is encrypted, therefore making interception of your data a much harder task. Setting up a VPN is possible to do following the steps listed below:
Windows: Type VPN into the 'Search' menu in Start, click on 'Create a VPN'.
Mac: System Preferences > Network > Click Add (+) and choose VPN
Avoid sensitive tasks
This may sound obscure; however, if you want to check in online banking or purchase an item, if possible...Wait! Entering personal details whilst using public Wifi can be damaging. Using a secure network will increase your chances of cyber security.
Forget the network
Once you have finished using the network, click the option to forget it. This protects you from inadvertently re-connecting the next time you are in the area.
Remember all your gadgets
With the advancement of technological devices, being connected is as standard. By remembering your iPhone and your iPad both have connectivity features, you are limiting the amount of access routes hackers may take.
Ultimately, we are all at risk of cyber-attacks in our increasingly connected world. However, by following these simple tips we should all benefit from minimising the potential inconvenience and intrusion a cyber-attack can create.
For more information and how you can insure your business or property against cyber risks, contact us and we will be happy to provide more information.
The Abaco Team