Javascript is currently disabled. This site requires Javascript to function correctly. Please enable Javascript in your browser!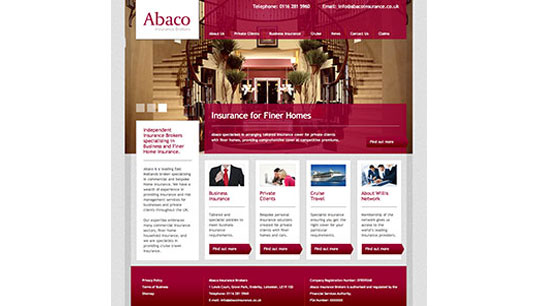 Abaco Insurance Brokers Launch New Website!
Abaco Insurance Brokers are proud to unveil this brand new and improved website.
This brand new website has been completely redesigned with the customers experience in mind. The navigation has been primarily split by private clients and business insurance. This makes it easy for you to locate your specific insurance needs.
We have also included a newsletters section as at Abaco we like to keep our customers up to date with news not only from ourselves but what is happening around the industry as a whole. Please click here to be taken to the newsletters section where you can easily our newsletters as a PDF to read on your computer or mobile device.
For any other questions please click here to contact us, we look forward to hearing from you.
Regards
The Abaco Team