Javascript is currently disabled. This site requires Javascript to function correctly. Please enable Javascript in your browser!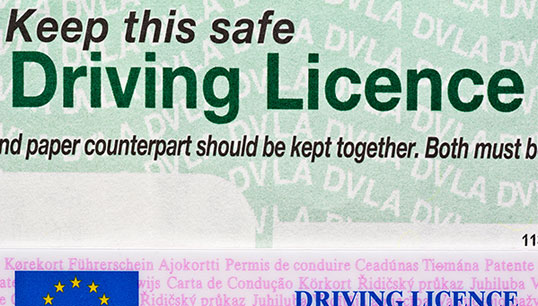 Paper Driving Licence Left Behind In Digital Drive
Digital drive leaves paper behind - the facts about the Counterpart Driving Licence changes.
In the biggest change since the introduction of the photocard licence, the DVLA has abolished the paper-counterpart and moved to a fully digital platform in a bid to modernise its services and save costs.
What are the changes?
The DVLA has stopped issuing paper-counterparts and all existing counterparts are now invalid. The paper was used to display data not recorded on the photocard licence, such as driving restrictions and endorsements. This data is still being stored by the DVLA and is now available on a digital database.
Motorists are able to access their driving information, free of charge, by visiting the DVLA's website, www.viewdrivingrecord.service.gov.uk. To access your personal information you will need your driving licence number (located on the photocard licence), National Insurance number and postcode.
Drivers issued with the old style paper licence, issued before the photocard licence was introduced in 1998 and still used by over 8 million motorists, are not affected by these changes.
The changes being introduced allow motorists to view their driving record without having to locate the elusive paper-counterpart. The DVLA also estimates that streamlining its services to a fully digital operation will save the department £8 million per year.
What happens when I rent a car?
Counterpart licences were expected to be presented when renting a vehicle in order to confirm the driver did not have any driving convictions or restrictions that would have prevented them from renting the vehicle. In order to enable a car hire company or employer to see your driving record now, a 'licence check code' must be created. This is done by logging on to www.viewdrivingrecord.service.gov.uk. Used in conjunction with your licence number, this code lasts for 21 days and will allow the company to view all relevant information regarding your driving record.
What do I do with my old counterpart?
Officially, the DVLA has invalidated all counterpart licences with the move online and recommends drivers destroy the paper. However, the AA has reported difficulties with the online system being integrated with foreign rental firms and suggests drivers still take the counterpart with them if they are going on holiday this summer. It is important to remember that the photocard licence and pre-1998 paper licence are not affected by the changes are must be kept and renewed when necessary.
If your business operates a fleet of commercial vehicles and you are concerned as to how the licence changes may affect you, please contact the Abaco team here. For a competitive quote, visit the Motor Fleet section of our website.
The Abaco Team